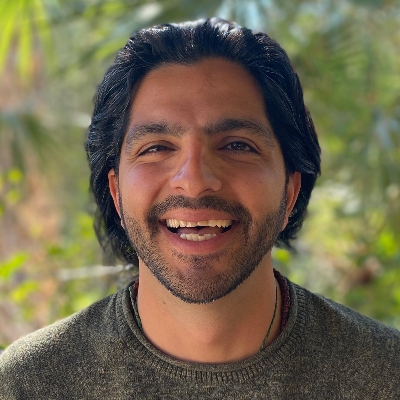 Hi, my name is Pedram Dara
I help psychedelic professionals amplify their mission
If you're a mental health professional or an organisation specialising in psychedelic medicine and healing, I want to help you share your story, reach more people, and make a bigger impact!
All that gives light must first endure burning.​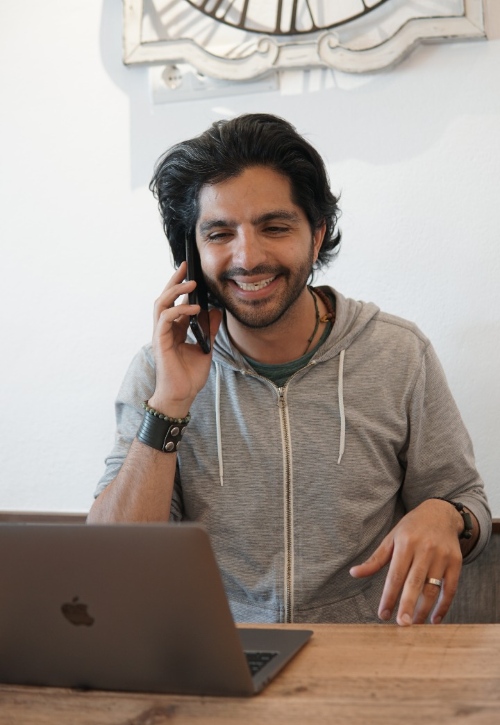 A healing journey leading to psychedelic medicine & therapy!
Currently living on the magical island of Ibiza, Spain, I'm a digital wizard when it comes to all aspects of running a successful online business from creating products and services to launching and marketing them while managing the entire process. 
While living in Canada, I worked in digital media and software space. During that time, I helped with producing visual effects for Hollywood studios, animated explainer videos for Silicon Valley startups, and algorithm-driven software products for the world's largest YouTube content creators.  
Later, I entered the world of personal growth where I launched and marketed transformational online courses, coaching programs, retreats, and live events while building personality-based brands and communities.
After struggling with chronic PTSD for almost 15 years, I was lucky enough to participate in MAPS' study of MDMA-assisted psychotherapy. I was able to transform a suicidal breakdown into a spiritual breakthrough and a mighty mission was born to leverage my digital expertise for expanding our collective consciousness.
From product to marketing and everything in between!
My Expertise and My Experience
The Professional Journey That Got Me Here
VISUAL EFFECTS PRODUCTION FOR HOLLYWOOD MOVIES
Responsibilities: I managed different teams in multiple disciplines such as modelling, texturing, rigging, lighting, look development, compositing, and 3D stereo conversion. I worked both directly and remotely with hundreds of visual effects artists, supervisors, and producers in small and large teams across Vancouver BC and Los Angles CA.
Clients: Walt Disney, 20th Century Fox, Warner Bros, Marvel Studios, Paramount Pictures, and Summit Entertainment. 
Outcomes: TRON, THOR, Transformers 3, Sucker Punch, The Twilight Saga: Eclipse, The Losers, and Percy Jackson & the Olympians.
EXPLAINER VIDEOS FOR SILICON VALLEY STARTUPS
Responsibilities: Business development, sales, project management, scriptwriting, social media marketing, team and client management, recruiting, budgeting and scheduling, proposals, producing high-quality 2D and 3D animation in addition to meeting unrealistic deadlines while keeping the entire team and clients happy and informed.
Clients: From new Silicon Valley tech startups all the way to established companies like Walmart.
Outcomes: I collaborated with Grumo Media for writing and producing 26 animated TV commercials, and explainer videos.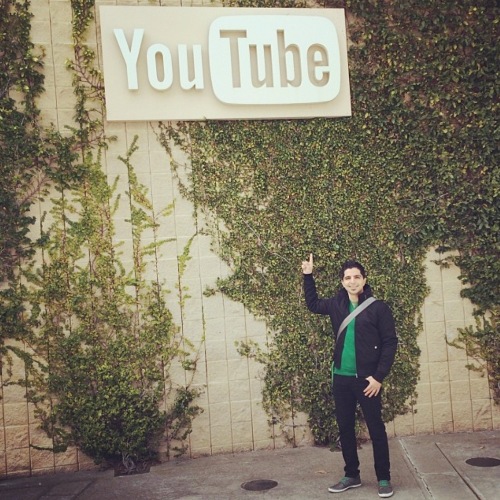 SOFTWARE PRODUCTS FOR YOUTUBE VIDEO CREATORS
Responsibilities: As a Product Manager for BroadbandTV, I was in charge of market analysis, competitive analysis, product and feature requirement briefs, algorithm design and product launches and testing for the development of innovative algorithms and software products to help YouTube creators succeed.
Clients: Discovery, Animal Planet, Velocity, A&E, History, H2, The Biography Channel, Lifetime, RTL, and Monstercat Media.
Outcomes: VISO Catalyst for YouTube content and channel optimisation. VISO NOVI for YouTube content monetisation, advertising, and rights management plus custom CRM & CMS.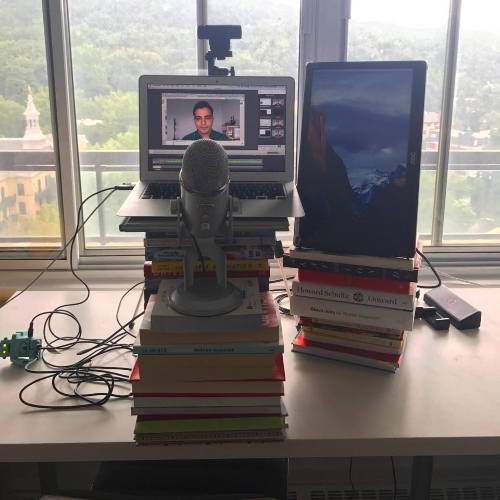 ONLINE EDUCATION FOR STARTING ENTREPRENEURS
Responsibilities: As an online instructor and a coach I helped full-time employees and freelance experts fulfil their potential by discovering and turning their passion and purpose into profitable products and services that push humanity forward without sacrificing their values.
Clients: Full-time employees and freelance experts interested in developing and launching transformational products and services.
Outcomes: An online course and a group coaching program based on an original framework for creating a fulfilling life through launching an impactful business.
DIGITAL CONSULTING FOR STARTUPS & COACHES
Responsibilities: Freelance consulting services specialising in areas of project management, digital marketing, and product development as well as launching and managing online businesses, courses, retreats, and live events while helping build personality-based brands and thriving online communities.
Clients: New startups and existing businesses as well as established business coaches and online instructors. 
Outcomes: Series of specialised services for launching and managing various online businesses and live events in Europe, North America, and South America. 
Transforming a suicidal breakdown into a spiritual breakthrough!
TRAUMA > PTSD > MDMA THERAPY
MENTAL HEALTH SUFFERING AND PSYCHEDELIC HEALING
It all started at the age of 19 when I left my home country, family, friends and everything I'd owned and loved to take control of my destiny. I travelled the world from east to west, country by country and after two months I finally arrived in Canada as a refugee with $50 in my pocket and a few words of English in my head.
After struggling with chronic PTSD or Post-traumatic Stress Disorder for 15 years, I was lucky enough to be chosen as the only participant to receive MDMA-assisted psychotherapy for PTSD legally in Canada as part of a phase 2 research study conducted by the non-profit called Multidisciplinary Association for Psychedelic Studies.
DIGITAL CONSULTING FOR PSYCHEDELIC PROFESSIONALS
After my powerful healing journey with psychedelics, a new mighty mission was born to leverage my digital expertise for alleviating human suffering and expanding our collective consciousness.
I help therapists and organisations specialising in mental health and psychedelic healing to amplify their mission so together we can make a bigger impact. 
So if you or your organisation work in the intersection of mental health and psychedelic medicine, then let's get in touch and I'll show you how I can help you achieve your goals while you stay in your zone of genius.
"The meaning of life is to find your gift. The purpose of life is to give it away." - PABLO PICASSO
Need help with your digital project? Don't be shy 🙂
Let's explore working together
Or email me at pedram@pedramdara.com to connect!
>>> References and clients' testimonials available upon request <<<